What it is: Clarins Blush Prodige in 03 Miami Pink and 04 Sunset Coral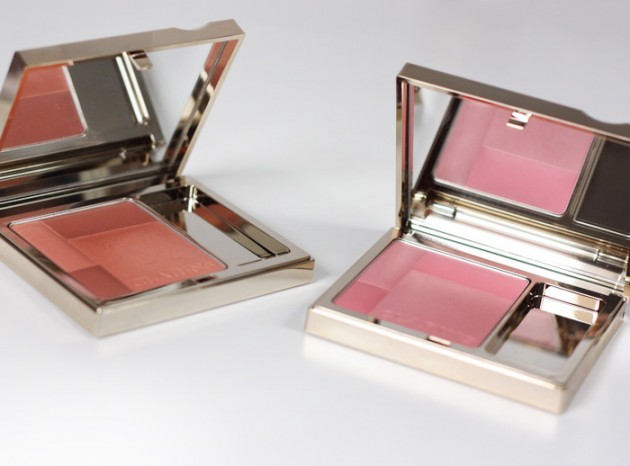 The Blush Prodige line: These blushers have an interesting pan design – two small strips of matte colour, paired with two (much larger) portions of a similar, softly shimmery shade. As I'm sure you all know by now, I am not a huge fan of shimmer… but these manage to stay in my "good books"! Instead of being chunky and obvious, the shimmer is really, really finely milled, so all you get is smooth colour. I've never tried an airbrush blush (though it's on my to-do list), but I'm 98% percent sure this is exactly the effect you'd get.
Ridiculously. Flawless.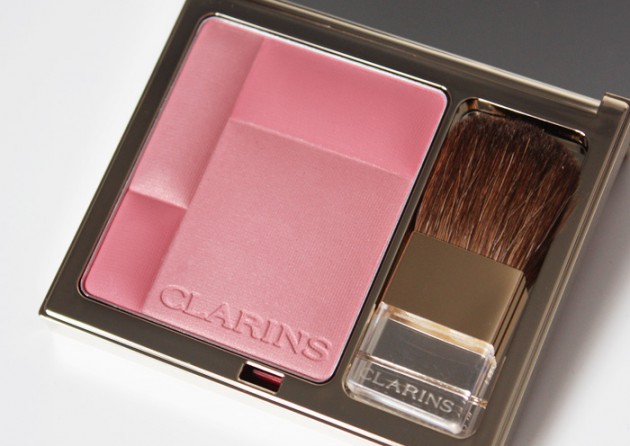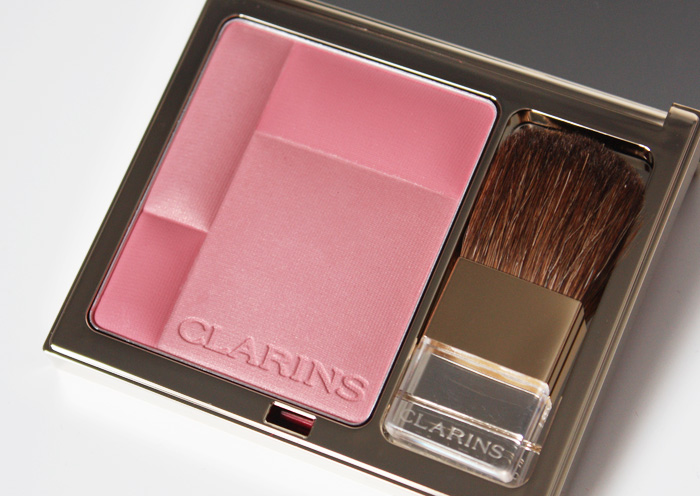 The packaging: While I loved the luxe feel of Clarins' heavy Holiday face palette, I really do appreciate the lightweight packaging of these! It's still solidly made, and looks fantastic, but it's not going to weigh down your cosmetics bag. Of course, I don't like how easily they fingerprint, but a sacrifice must be made for the shiny, shiny surface!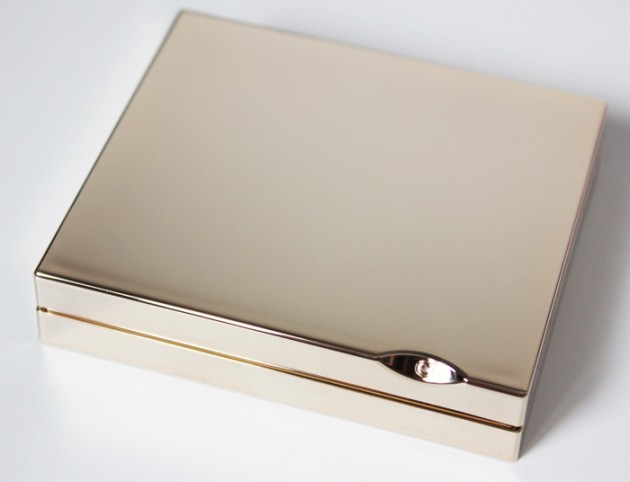 The shades: Miami Pink is my usual blush colour: a medium yellow-based pink with a very natural feel. It can definitely be layered for intensity (the matte strips in particular pack a lot of punch!) but it's gorgeous applied sheerly, too. I can see this one working on super-fair skintones right through to the medium ones, but I hesitate to recommend it to darker skintones (unless you're looking for a super-subtle, glowing hilight).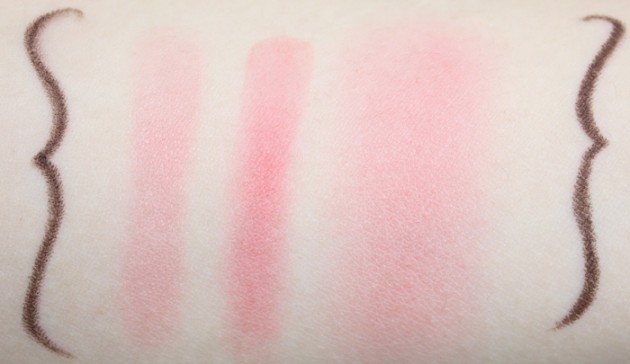 Miami Pink: shimmery / matte / blended
Sunset Coral, on the other hand, is a little farther out of my comfort zone. I'm incredibly glad that I tried it, though – I thought it might be a little ruddy when I looked at it in the pan, but I absolutely adore it once applied. It's a great balance between apricot and red, and would be an an awesome choice if you're looking for a versatile, demure coral. Most corals aren't cocktail-party appropriate, but this could take you right from the beach to the ballroom!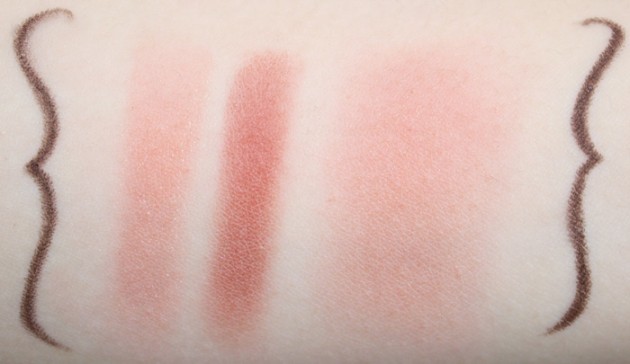 Sunset Coral: shimmery / matte / blended
The verdict? I'm totally hooked on my two Blush Prodige blushers, but I recommend them with some reserves! They're not great if you're looking to use the shades separately (the matte portions are just too small for this), and some of the shades may not work as well on darker skintones – but aside from that? Yeah, they're pretty fab.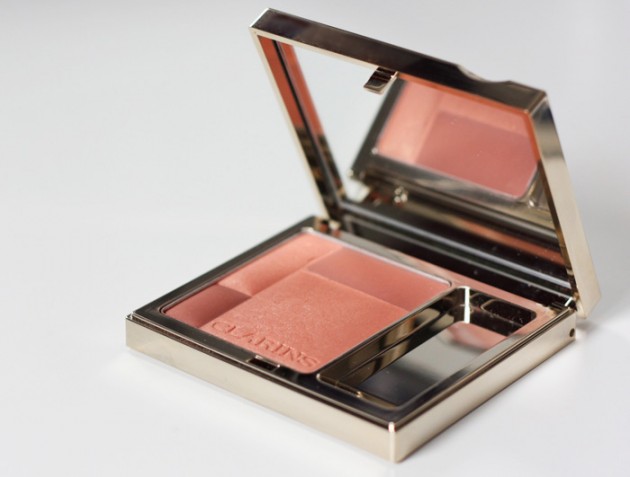 Availability: All six shades of the Blush Prodige line run for $28US/$32CAD. (Unless you're at Bloomingdale's, where apparently they're $1.50 more?!) They're new this February, but are not limited edition to my knowledge!