This March (which, btw, is coming up way too fast), Clarins will be announcing its partnership with Fast and Female, a Calgary-based organization that works to empower young girls through sport. For each My First Clarins product sold between March and September, Clarins will donate $1 to the organization. I know, I know, a dollar doesn't sound like much – but the new skincare line is equally well-priced, and every little bit ads up!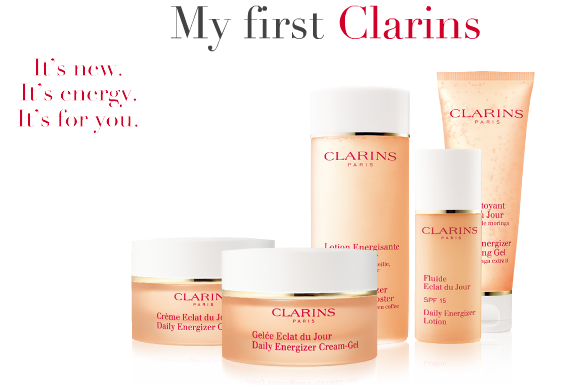 The line, aimed at girls 16-25 (that's me, that's me!) will include the following:
Fresh-Energy Cleansing Gel

($15/75ml)

Daily Energizer Wake-Up Booster

($15/125ml),

Daily Energizer Cream

($25/30ml) for normal to dry skin

Daily Energizer Cream-Gel

($25/30ml) for normal to oily skin.
I have to say, I love the price point for these, and the products sound great, too! I don't believe it is on counters yet in the US, but the products are already on the German Clarins site, and I noticed it on a display in Shopper's last weekend (as I'm sure my Canadian gals know, Shopper's often gets the exclusive launch for collections, so they're often available there before the "real" launch.) Keep an eye out for the line – even if you're not 16-25, it sounds like a good one ;)