Back when we did our end-of-the-year survey, I was asked specifically to review exclusive-to-Australia products. Of course, my reaction to this was pretty  much just "I'm sorry, what?!" because, well… if it's exclusive to Australia, how was I supposed to get my hands on it in Canada?!
Anyhow. Whoever wrote that comment – this review is for you. Enjoy!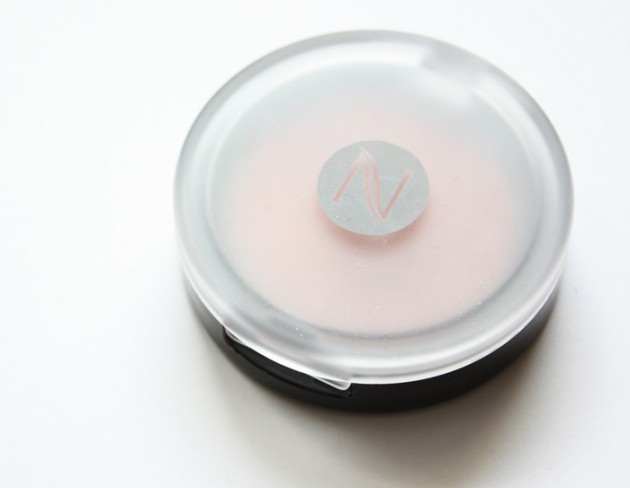 What it is: Natio Peach Glow Blush. Thanks to Suzie for sending it to me (ages and ages ago)!
About the product: Natio is an Australia-only line with a natural focus, though this blusher in particular isn't all-natural (parabens and mineral oil, lovelies!) Peach Glow is a light peach with a frosty finish, but the shimmer is quite finely milled – in other words, think "hilighter" rather than "disco ball." It has more red undertones than yellow ones (hence, peach rather than apricot) and is decently pigmented; nothing that wows me but it certainly doesn't disappoint.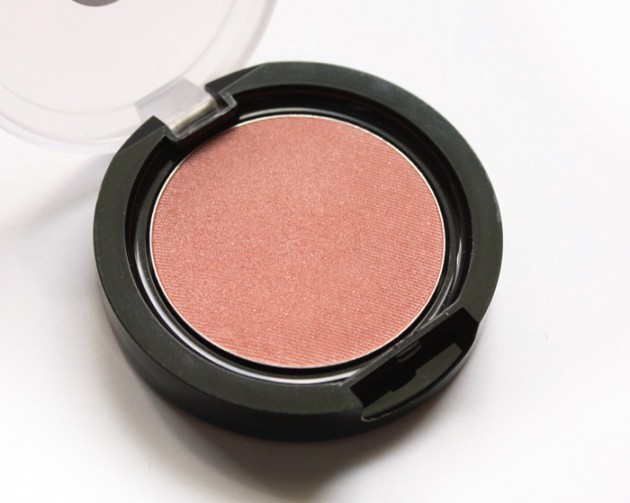 Looks like: I had a strange sense of deja vu while swatching this blusher, so I pulled out two products I thought might be similar. They're not perfect dupes, but they're close!
Clarins Blush Prodige in Sunset Coral (review here) is my favourite of the three, with a bit more brown/red than peach, the least shimmer, and the longest wear time. Natio Peach Glow is the cheapest (at $12.68AUD), but it's also the most sheer, and wears off the most easily. Finally, MAC Fresco Cream Color Base is a very pigmented cream finish, and has just a touch more red than the other two. It sheers out well, but can be layered for almost complete opacity.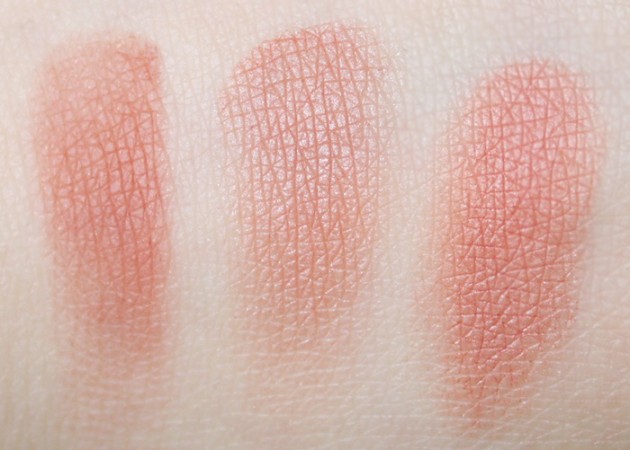 Clarins Blush Prodige in Sunset Coral / Natio Blush in Peach Glow / MAC Cream Color Base in Fresco
The ingredients: Talc, Zinc Stearate, Mineral Oil, Polybutene, Methylparaben, Propylparaben. Plus a bunch of "may contain" colorants (all listed on their site).
The verdict? I'm not hugely in love with Peach Glow, but it's cute – and I do like it enough that I'd love to try more Natio! For Australians, it'll be a ton cheaper than the Clarins or MAC alternatives, but just keep in mind that it's less pigmented, and the finish is quite different. On light skintones, it's a nice choice for a peach blusher; on darker ones, I bet it would make a fab hilighter.
Peach Glow in slightly different lighting
P.S. Want more Autralian product reviews? Let me know in the comments!