While swatching the nine new Rouge Xpression lipsticks, I had a major case of deja vu. Now, my memory isn't the best, so at first I thought I had already swatched all nine and simply forgotten where I put the photos – until I opened my lipstick drawer to investigate further!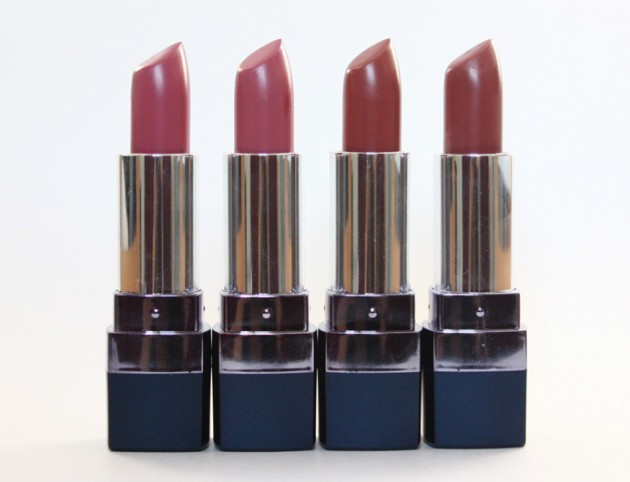 L-R: Marcelle Rouge Xpression lipsticks in Delightful, Jezebel, Mauve Avant-Garde, and Curious.
What I found out is that Marcelle as essentially reproduced the two lipsticks featured in Trend, this winter's seasonal collection, and put them into the permanent line. Delightful has become Jezebel, and Curious has morphed into Mauve Avant-Garde. As far as I know, the latter was unintentional (they just happened to put out two very similar shades), but the former was definitely intended!
The initial confusion aside, I'm actually pretty alright with this decision.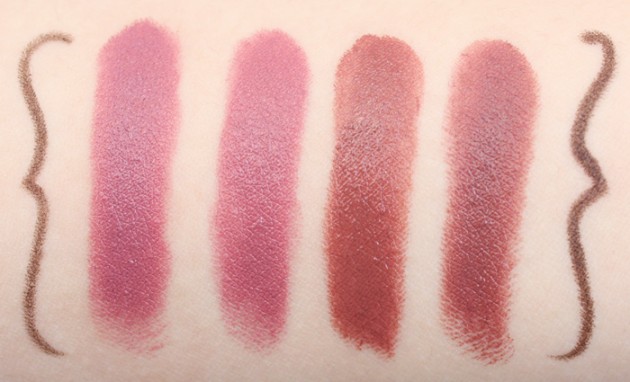 L-R: Marcelle Rouge Xpression swatches in Delightful, Jezebel, Mauve Avant-Garde, and Curious.
As you may or may not already know, the Rouge Xpression line is a pretty new one – it hasn't even been around for an entire year! I wasn't super thrilled about the initial nine shades, so I was ecstatic to see that Marcelle's shaped up their game. The formula of Delightful and Curious was drier than the first launch (plus, they were actually cream finishes, which was a nice change!) and the one that is now featured in Jezebel and Mauve Avant-Garde has been tweaked yet again.
The current iterations of these shades are just as opaque and gorgeous, but the formula is a lot creamier. When I reviewed Delightful, I thought I didn't like the colour against my skintone – but now that I've tried Jezebel, I'm actually thinking that it was a formula problem, not a colour one. The updated version goes on with just the right amount of slip, and it just doesn't look as "lipsticky" as the original.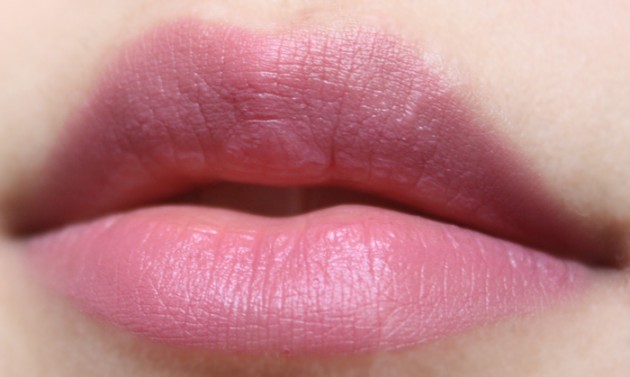 Split-lip swatch of Delightful and Jezebel. They look the same to my eye, yeah?
But, I digress. I'll have a full comparison/updated review of the line later this week, so I don't want to go too terribly in-depth right now! I thought it was worth a mention, though… plus, I'm hopelessly impatient, and I just couldn't wait to tell you ladies about this little Rouge Xpression secret ;)
The bottom line: if you have Delightful, you'll see the shade again in Jezebel. However, the updated formula is less dry, and it'll be entering the permanent line-up!