Ever had an "oops moment" in which you realized that all of your promo photos were totally off?
Yah, I didn't think so.
But that's exactly the predicament that D&G found themselves in not too long ago with their upcoming Secret Garden collection! Karen posted their new images yesterday, and I thought I'd share some side-by-side shots of the old ones and new ones. (Hope that's okay with you, bella!)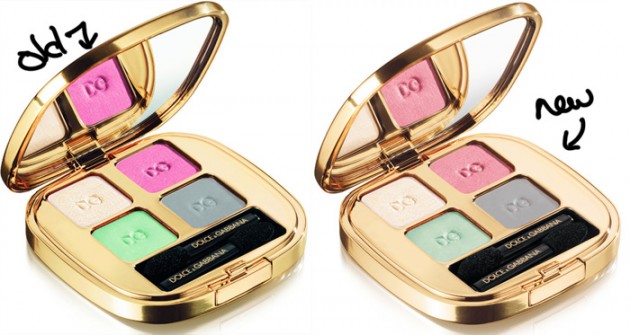 Smooth Eye Color Quad – Eden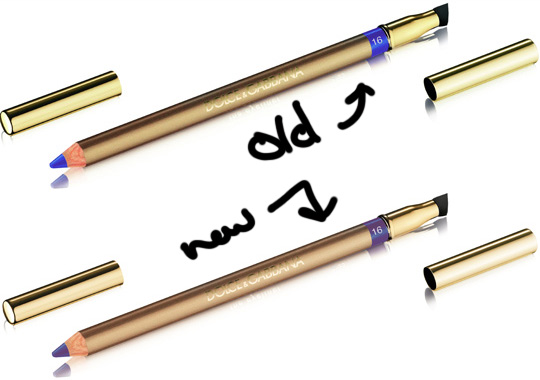 Crayon Intense – Lilac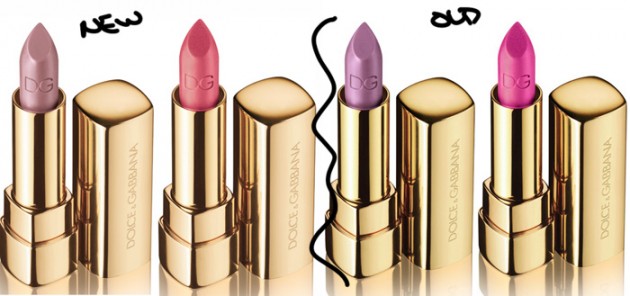 Shine Lipsticks in Romance (mauve) and Love (pink)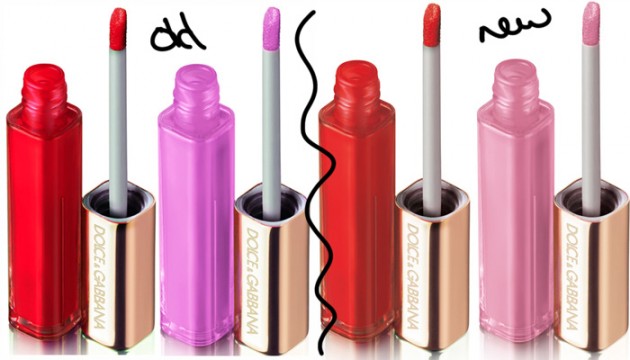 Ultra Shine Lipgloss – Secret (red) and Bon Bon (violet/pink)
How do you feel about the change? It really just goes to show how subjective colour can be, in my opinion – the two renditions of the very same collection are SO different. On one hand, you have the almost neon-brights of the original images, and on the other, you have the subtle pastels of the updated ones. Crazy!
Which version do you like more?