Thursday, January 20, 2011
This morning's review was supposed to be for the new Burt's Bees Tinted Lip Balm – I have a tube of Pink Blossom begging to be featured! The catch is that I wasn't happy with the way my photos of it turned out, so I'll be sharing two other fab Burt's products with you instead. (I took photos for all three at once, but by the time I made my way to Pink Blossom, the sun was already on its way down. Winter in Edmonton, you kill me!)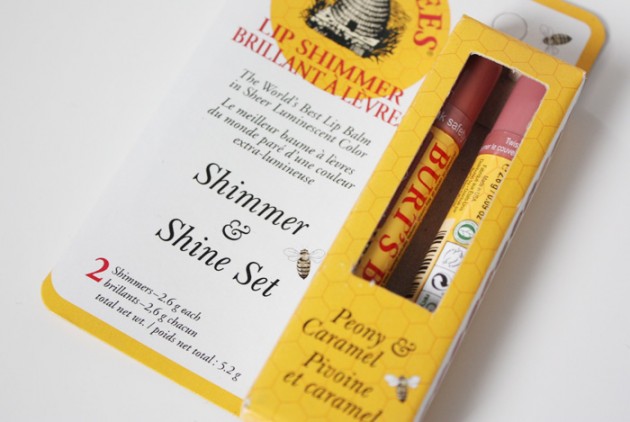 What it is: Burt's Bees Shimmer & Shine set, which contains two full-sized Lip Shimmers (Caramel and Peony).
About the shades: I'll be posting lip swatches and full reviews of these two shades later today (update: check out the reviews here and here!) as I didn't want this post to get too image-heavy, but I have to admit that the discrepancies within the Lip Shimmers drive me nuts. They're described as sheer tinted lip balms, but some of the shades are actually quite pigmented – while others are really, really sheer. These two fall into the latter category, while Nutmeg (which we reviewed earlier) definitely qualifies in the former. I don't inherently mind that there are differences, but I'd like to know what I'm getting!
Perhaps if Burt's split their Lip Shimmers line into "sheer" and "regular" (like Marcelle has done with their Lux glosses?)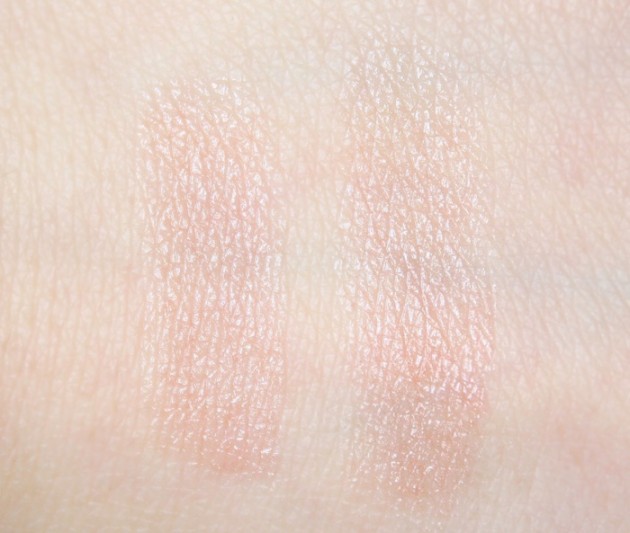 Caramel / Peony
About the formula: As I've mentioned in the Nutmeg review, Burts' Lip Shimmers are less moisturizing than their original balm, but still quite moisturizing. For those with really dry lips, you may need to use a different balm at night or underneath these, but aside from that I think you'd be fine! The colour wears for 2-3 hours on my lips, but the moisture lasts a touch longer (about four hours).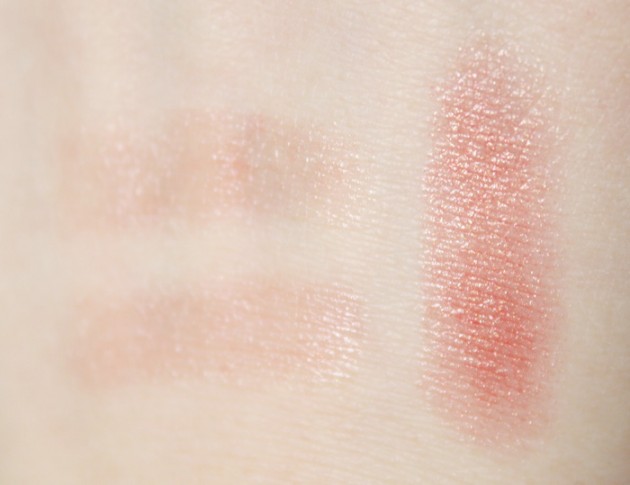 top swatch: Peony / bottom swatch: Caramel / side swatch: Nutmeg
The verdict? Burts' Lip Shimmers are some of my favourite tinted balms, no matter if they're sheer or if they're more pigmented. Lip Shimmers retail for about $6 each here in Canada, so the $9 price tag that this set boasts is a steal!* Consider this approved.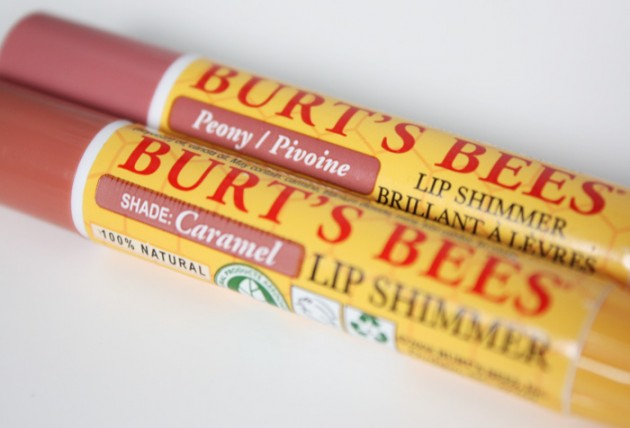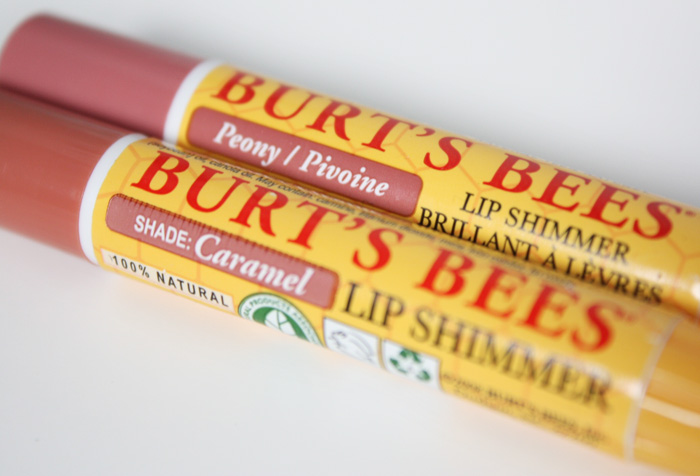 *Well, to be quite frank, the $6 regular price tag's a steal, too. Does that make this some sort of… double steal? Compound steal? Hmm.