Thursday, January 27, 2011
I recently caught wind of the fact that Marcelle will be launching some new Rouge Xpression lipsticks soon (to be more precise – nine shades later this week), so I wanted to share the shades I already have with you today. I've done a bit of a review of them before (with the Trend collection), but never a dedicated post!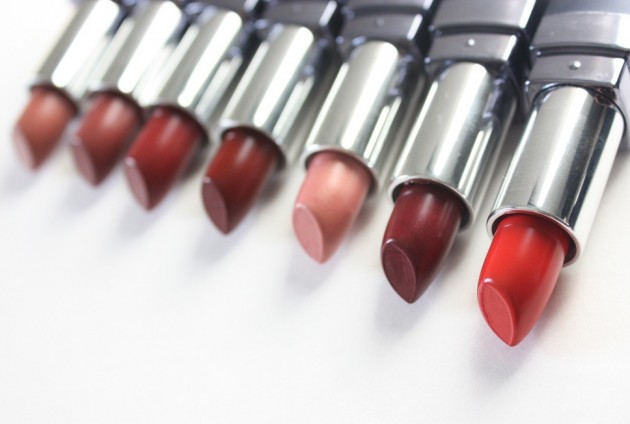 The formula: I like the Rouge Xpression formula, though not as much as Marcelle's Rouge Vitality one ;) They're fairly solid in the tube but feel light and creamy once applied, and wear for a good 3-4 hours. I do have an issue with slippage for a few of the shades (the more pigmented ones), but it's nothing that a bit of a lip base can't fix. I don't notice any plumping, but I like that they don't dry out my lips, and I LOVE that they don't have a smell or taste.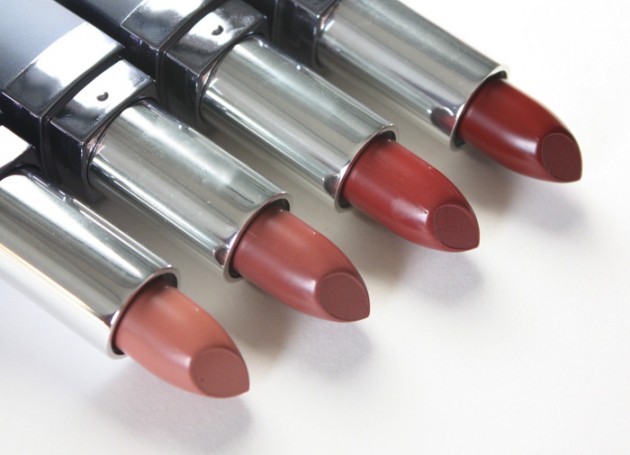 Cream finishes: 700 Enchantment, 701 Exuberance, 750 Sensation, 751 Provocative
The shades: Alright, so I do have problems with the shades. For starters, the "cream" vs "pearl" labels seem to have no actual meaning – to me, a cream finish should have zero glitter or shimmer, and a pearl finish should have very finely milled shimmer (for, well, a pearlescent finish!) However, Marcelle seems to have re-appropriated these terms, and shades in both the creams and the pearls have noticeable shimmer!
more Rouge Xpression fun »