I recently caught wind of the fact that Marcelle will be launching some new Rouge Xpression lipsticks soon (to be more precise – nine shades later this week), so I wanted to share the shades I already have with you today. I've done a bit of a review of them before (with the Trend collection), but never a dedicated post!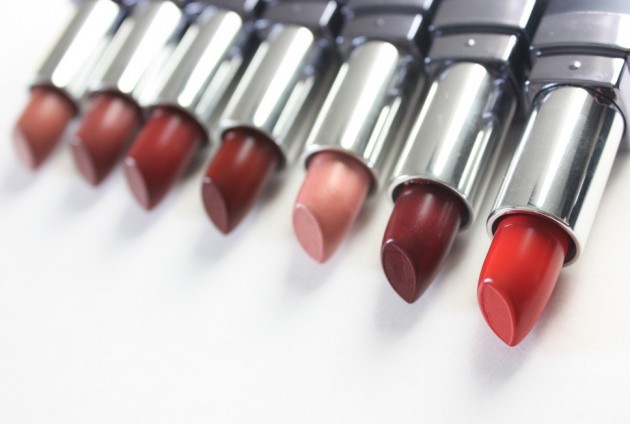 The formula: I like the Rouge Xpression formula, though not as much as Marcelle's Rouge Vitality one ;) They're fairly solid in the tube but feel light and creamy once applied, and wear for a good 3-4 hours. I do have an issue with slippage for a few of the shades (the more pigmented ones), but it's nothing that a bit of a lip base can't fix. I don't notice any plumping, but I like that they don't dry out my lips, and I LOVE that they don't have a smell or taste.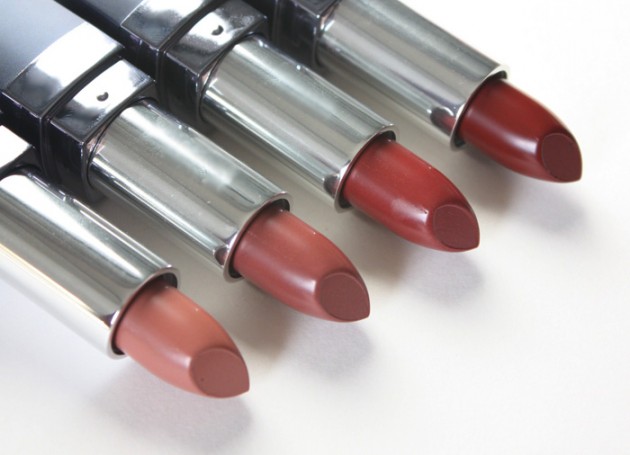 Cream finishes: 700 Enchantment, 701 Exuberance, 750 Sensation, 751 Provocative
The shades: Alright, so I do have problems with the shades. For starters, the "cream" vs "pearl" labels seem to have no actual meaning – to me, a cream finish should have zero glitter or shimmer, and a pearl finish should have very finely milled shimmer (for, well, a pearlescent finish!) However, Marcelle seems to have re-appropriated these terms, and shades in both the creams and the pearls have noticeable shimmer!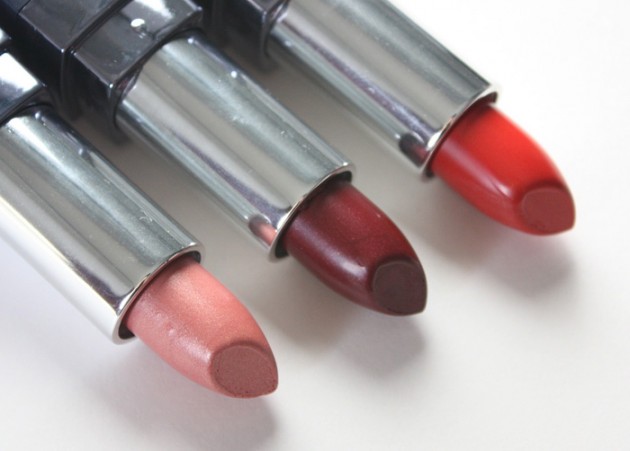 Pearl finishes: 801 Sentimental, 851 Obsession, 950 Delerium
Other info: I'm quite partial to the Rouge Xpression packaging, to be honest. It's very chic, snaps securely shut, and feels well-made, but is still light (which makes the tubes perfect for throwing into your purse). The formula is also paraben, scent, and taste-free, which is a nice change from the industry standard! Not even a touch of the typical "waxy" lipstick smell : )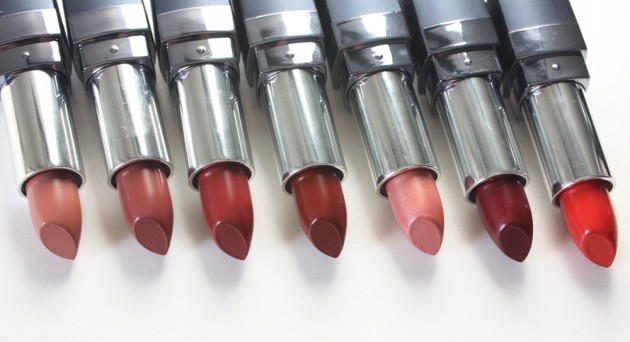 L-R: 700 Enchantment, 701 Exuberance, 750 Sensation, 751 Provocative, 801 Sentimental, 851 Obsession, 950 Delerium
The verdict? These are great lipsticks, but the line on the whole could still be better. I'd like to see a more specific naming pattern (translation: keep your shimmer outta my creams!) and some more cool-toned shades, but the formula itself is pretty solid. Also, while there's something in this line for everyone, I do feel it's geared more to neutral and warm skintones, and probably those that are "light" or deeper – many of the shades look too stark on my fair skin!
Keep these in mind if you're looking for a lovely, no-nonsense formula, but make sure to swatch them in-store or check out our swatches (link will be live asap, so keep checking back!) first.
P.S. Want to see a "cream" vs "pearl"? Check out Sensation (left) and Delirium (right), after they'd been used: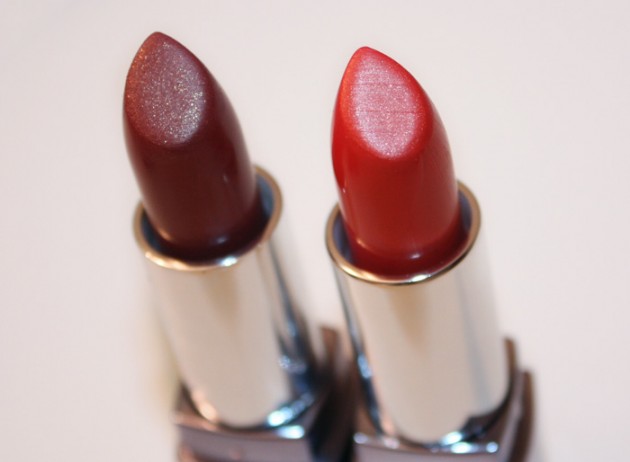 That would be the cream… on the left. As in, the more sparkly one!
(Sorry for the gross flash; I'm putting this together at one in the morning and only just realized I wanted to include a photo of this. Worth it though, yeah?)