As promised, here are swatches of Peony! It's available on its own or in Burts' Shimmer and Shine set. If you're having a bit of deja vu – please note that parts of this review (the formula, and part of the verdict) are the same as they are in the review of Caramel and the Shimmer and Shine post, as they're the same product!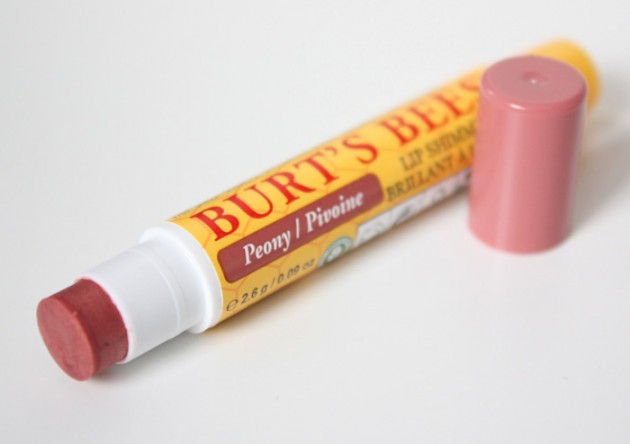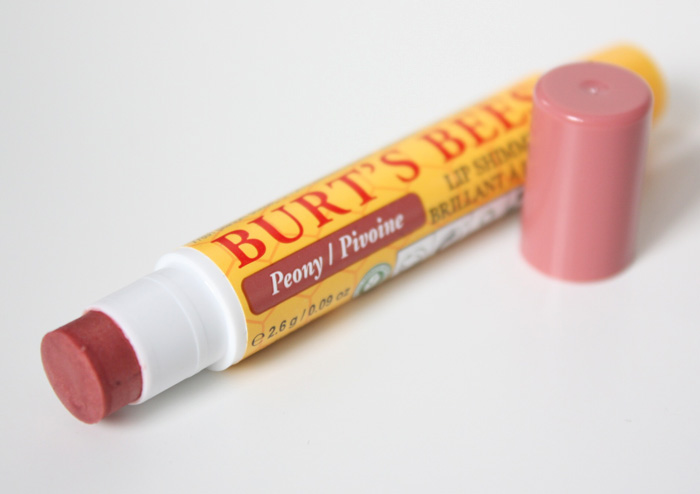 The shade: Peony is a sheer pink with plenty of very fine shimmer. I find that it sort of "brightens up" my natural lip colour, never looking obvious, and layers well over matte lipsticks! The peppermint in the Lip Shimmers does increase blood flow (often making my lips look a little more pigmented for a while), but the shade itself is extremely sheer.

bare lips / Peony swatch
The formula: As I've mentioned in the Nutmeg review, Burts' Lip Shimmers are less moisturizing than their original balm, but stillquite moisturizing. For those with really dry lips, you may need to use a different balm at night or underneath these, but aside from that I think you'd be fine! The colour wears for 2-3 hours on my lips, but the moisture lasts a touch longer (about four hours).

bare lips / Peony swatch
The verdict? Peony gets a definite YES! from me in the set (it works out to be under $5), but I'm not sure if I'd have purchased it on its own. As I've mentioned before, Burt's Bees Lip Shimmers are one of my favourite tinted lip balms, but I think I would have opted for something more pigmented if I was buying a single tube – both shades in the Shimmer and Shine set are quite sheer! That said, I do reach for it quite a bit, and I'd definitely re-buy from the same line if I ever lost mine (or managed to use them up). I like Peony a bit more than Caramel, just due to its tone, but the difference on my lips is fairly negligible. (Peony is a little lighter and brighter; Caramel is a shade darker.)