What they are: Marcelle Rouge Xpression lipsticks in Delightful and Curious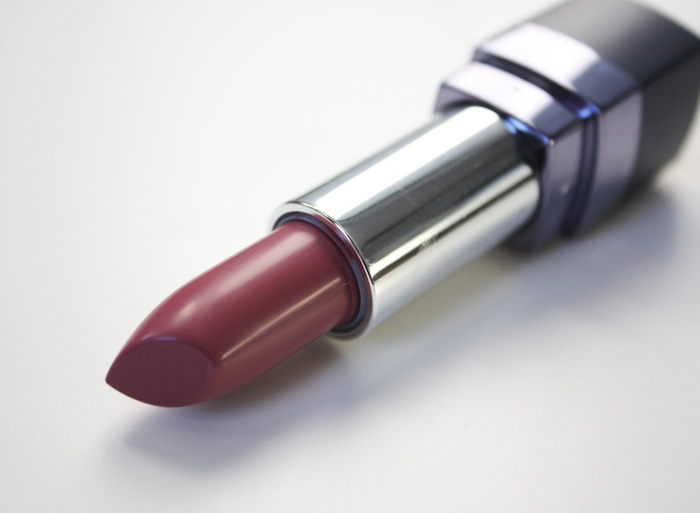 Delightful Rouge Xpression lipstick
The formula: I haven't done a full review of the Rouge Xpression line yet, though I do intend to. For now, here is a quick breakdown of the lipsticks. I like them less than the "regular" Marcelle lipsticks (the Rouge Vitality line), but that doesn't really say much, seeing as the Rouge Vitality formula is one of my absolute favourites! The Rouge Xpression formula is a solid one, and despite the fact that I'm not head-over-heels for it, I'd still definitely recommend it.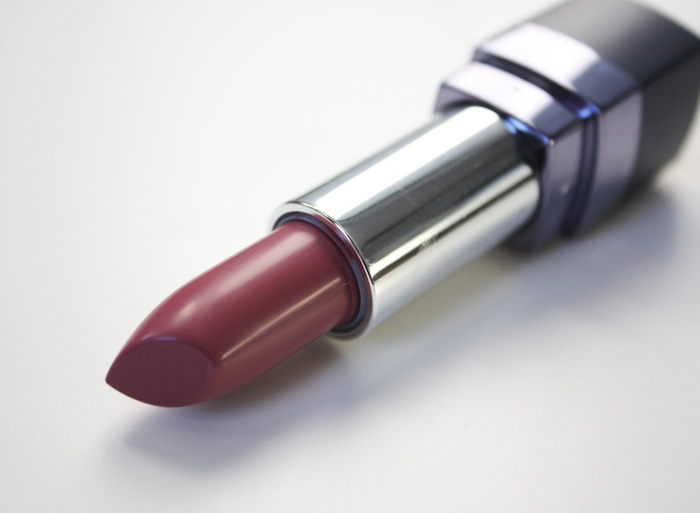 Curious Rouge Xpression lipstick
Not drying, but do need to be layered over lip balm if you're in need of moisture,
Both paraben-free and scent-free,
All of the shades (that I've tried so far) are of medium pigmentation,
The colour goes on smoothly without skipping, and stays where it belongs (no slippage with wear), and finally,
They feel sort of like a Lancome Color Fever, but less slick. Velvety and powdery, if you get what I mean?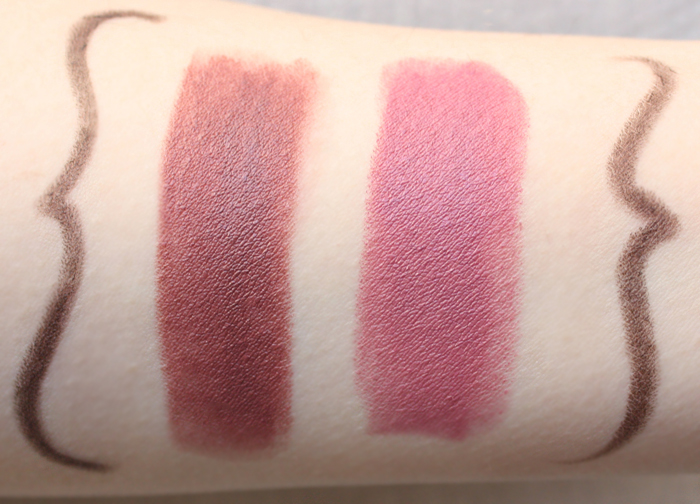 Curious, Delightful swatched on ~NW15 skin. Indirect sunlight.
The shades: As much as I like the formula of these, the shades strike me as strange. Delightful is a bright, medium-toned pink with quite a bit of violet in its undertones, and seems more appropriate for a Spring collection. Curious, on the other hand, is a medium-dark brown that is a touch more sheer and a bit slippery. Unfortunately, I find the former too bold to wear on a daily basis, and the latter too muddy.
Delightful swatch, indirect sunlight
Funnily enough, both shades layer amazingly, but neither appeal to me when worn alone. Curious does a fantastic job of brightening up and cooling down lip colours, whereas Delightful is great at toning down ones that are already too bright.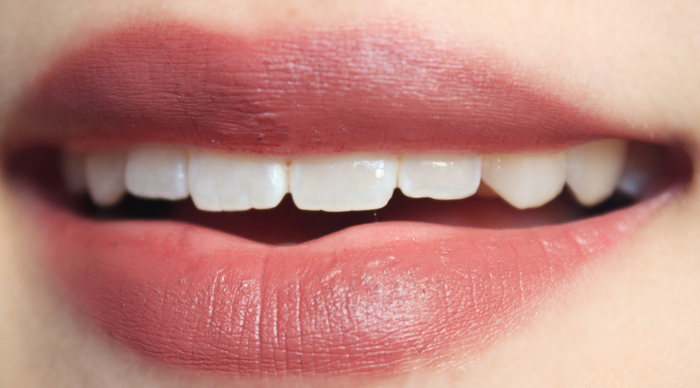 Curious swatch, indirect sunlight
The verdict? These two aren't for everyone, and I would pass on them, personally. However, that doesn't mean that everyone should! The formula is pretty solid, and Delightful in particular is a shade that I don't see often. Curious would make a good MLBB/nude shade for darker skintones, I believe, and Delightful is a lovely choice for a medium-toned "fun" lipstick, for those of you with comfort zones larger than my own.