What it is: Rimmel Lasting Finish Intense Wear Lipstick in True Vintage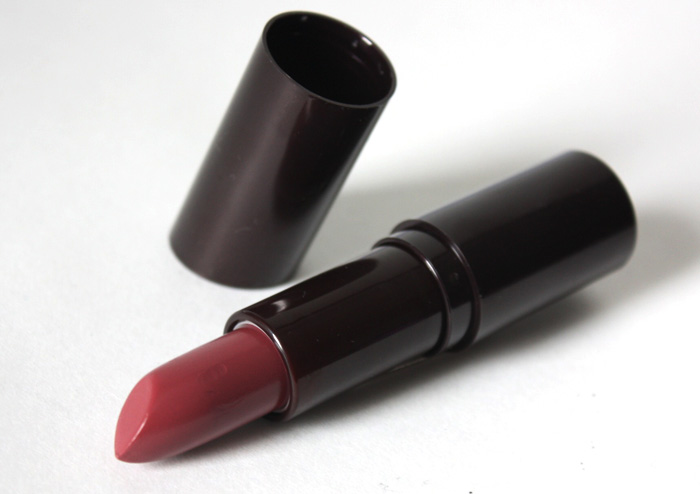 I had this entire post done and ready to go up this morning at 6:00, and I stayed up until a ridiculous hour (okay, 1AM) to get it done… but for some reason or another, WordPress deleted the entire !@)#* thing and left me with nothing but the first four words.
Excuse me, but (cover the children's eyes!) what. the. hell.
Anyhow.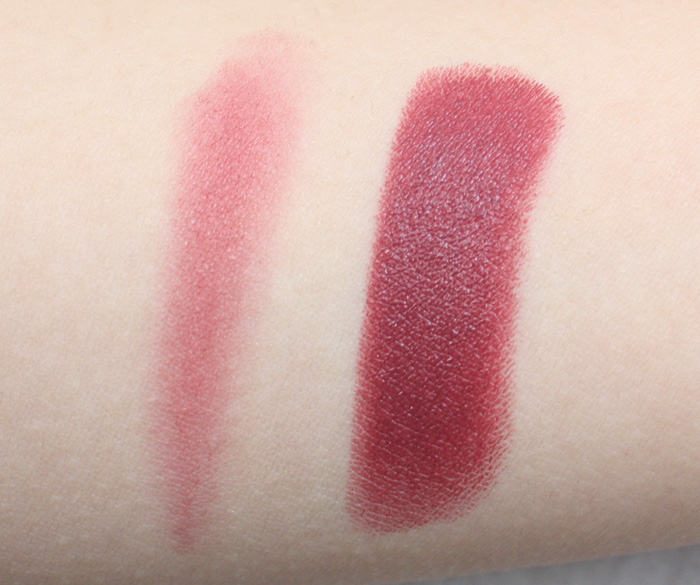 The wear: This mishap was actually a great way to start off the post, though it wasn't the best way to start off my morning. Why is this, you ask? Well, like the post, this "eight hour" lipstick mysteriously disappears when you turn your back — I can get 2-3 hours of wear out of it before I need to reapply, though the stain does last for about 4-5. And, like WordPress, it leaves you high and dry… less on the high and more on the dry, though.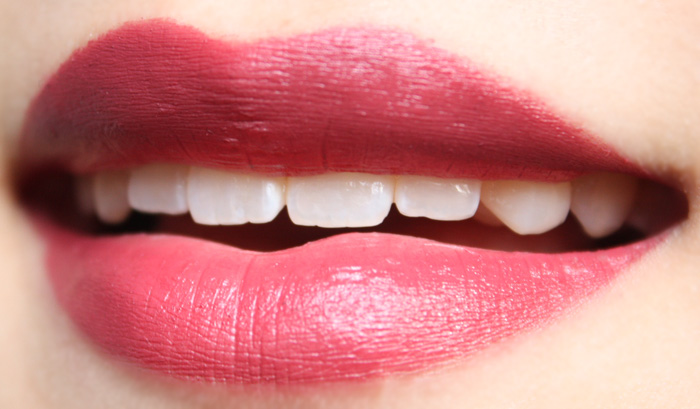 Psst: this ends up opaque after a layer or two, but it can go on a little blotchy at first. Make sure to double-check your finished lip when you reapply!
The shade: I've always been a "have lemons? Make lemon lemon cupcakes with lemon icing!" kind of girl, so I guess that's what I'll be doing with this review. (You should taste my lemon lemon cupcakes with lemon icing; they're amazing.) Anyhow, I wanted this to be the perfect fall lipstick shade, and it's exactly that, in the tube — a muted berry with no shine, shimmer, or sparkle. It doesn't read the same way on the lips, being more vivid than it is in the tube, but I think that makes it a bit more wearable for the average woman. I like a muted, mauvey lip, but it can be more ageing.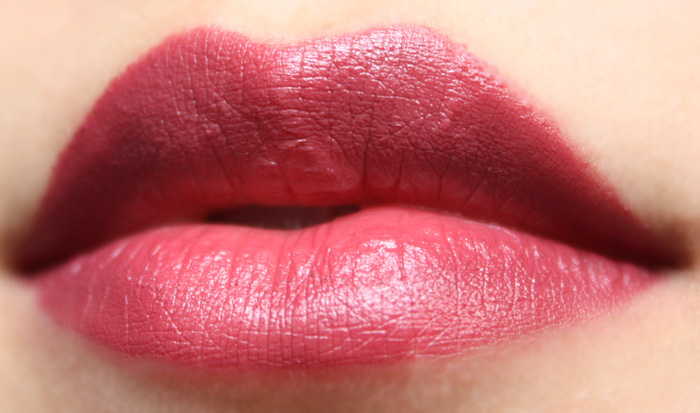 The packaging: Here's the lemon icing on top! The Lasting Finish packaging won't win any innovation prizes anytime soon, but I like it nonetheless. The slanted top lets the cap sit at a cute, jaunty angle, and it clicks back onto the lipstick firmly. I like the colour and finish of the material used, and while it's light (like pretty much all drugstore packaging), that does make it great for throwing in your bag!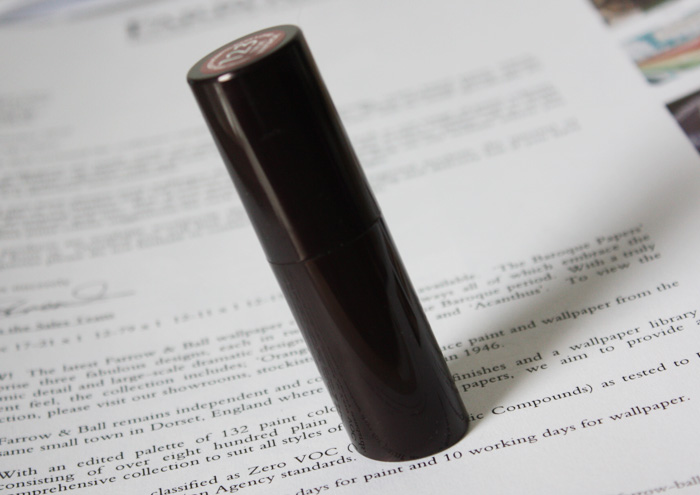 The verdict? I don't like how this lip colour feels (ugh, drying!) or how long it lasts (seeing as it pretty much doesn't), but the price is quite nice and both the packaging and colour are gorgeous. I refuse to reach a final verdict on this one, so make your own!
Availability: try Well.ca online, any drugstore, or even some supermarkets!
P.S. This does have a light scent to it, if by "scent" we mean "cheaply fragranced odour." However, it does fade within the first 15 minutes or so, making it a-okay with me.
P.P.S. Here's what the stain looks like, if you BLOT it off (the colour's much more even if it wears off on its own). Gorgeous, right?