What it is: Cozzette's P350 brush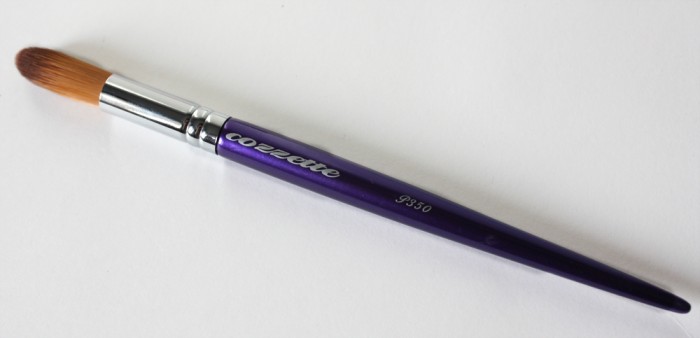 The P350 ($18)
Okay, this is a really weird brush. If you've never used one like this before… you're in for a big surprise! The bristles are really springy and really smooth. Like, really springy. I can practically bounce this brush off my face!
There's a pretty good demo on how to use this brush on the Cozzette site; basically, you use the side of the cylinder (not the top) to blend your product. I like that they've chosen slightly thicker synthetic bristles, and that the brush is fairly dense — it "eats" less product, so you have to use less.
Good for: undereye concealer, and for applying/blending concealer on red/ruddy/discoloured patches.
Compare it to: I'm not sure! It's sort of like a smaller version of Adesign's Pointed Foundation Brush, or Stila's One Step Complexion brush, I guess?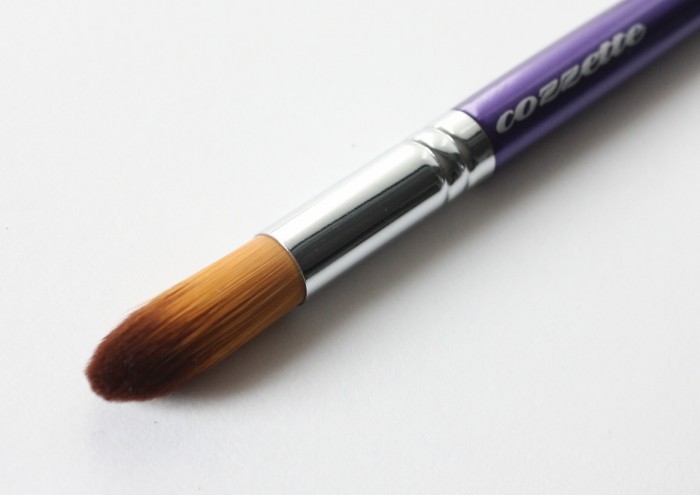 The verdict: For once, I don't have one! This kind of concealer brush isn't really my thing, but if you're having problems with your undereye concealer and want to try something new, this could be it.