To complete our insomnia coverage, I wanted to bring you ladies two more EOTDs. A few of our you asked for wearable looks using the Disturbia and Insomnia quads, and I felt obliged to comply!
I promise; this is the last insomnia post… I feel like we've been posting about it forever; the collection itself felt so large! Not, like, MAC VV large, but still: large for the drugstore. And I guess it was; Annabelle collections usually feature just four Mono eyeshadows, rather than three quads for a total of twelve domed shadows, two liners, a lipstick, and a new cheek product. But hey, I'm not complaining!
More photos, brief how-to paragraphs, and swatches >>
I was asked to use all four of these shades in one wearable look, so I just kind of… went for it. To start, I foiled the red through the outer 2/3 of my lid. Then I buffed that gorgeous brown onto the outer corner, and took the orange into my inner corner (both on the lid and the lower lashline). To finish the look, I added the blue to the outer 2/3 of my lower lashline, threw on a bit of liner, and applied mascara.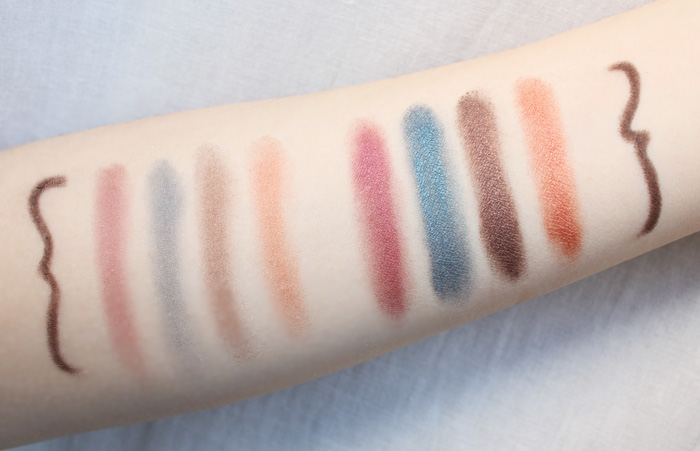 Insomnia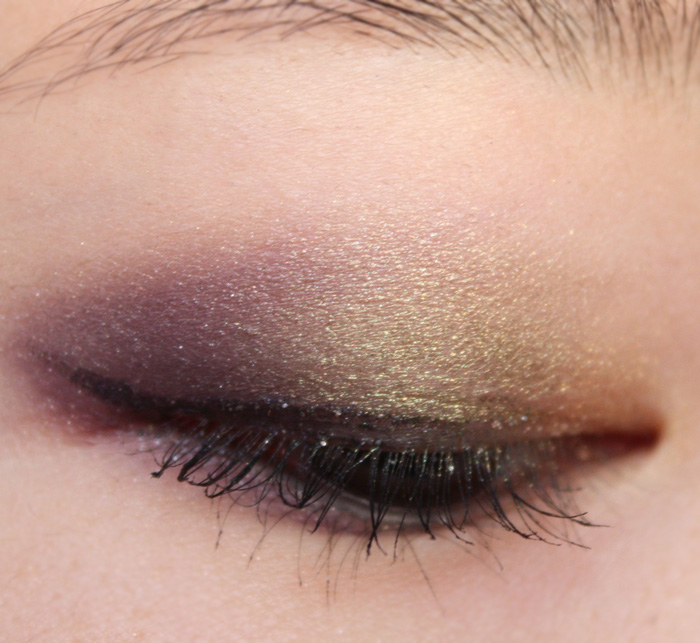 I got to have a bit more fun with this quad, which was nice. I don't think I've actually ever attempted violet and green before (well, we've done violet and turquoise, but that wasn't quite the same)! I used the green on the middle of my lid, the yellow in the inner corner, and the dark violet on the outer third (all foiled). I also took the yellow and dark violet along the lower lashline, on the inner 1/3 and outer 2/3 respectively, and finished with a flick of black liner and mascara.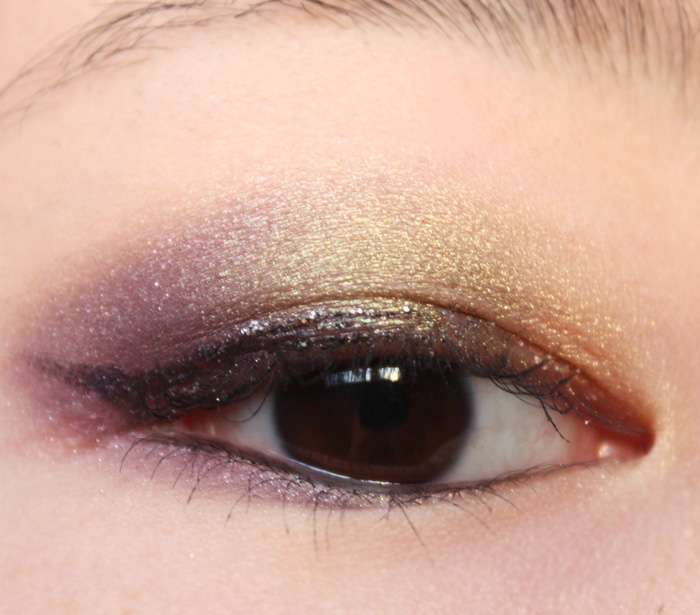 The one shade I didn't use from this quad was the light violet; I hated how it swatched (super-sheer with lots of glittery fallout) so I didn't exactly want to work with it! I did, however go back and add a touch of Plutonium Glitterama eyeliner along the middle of the lid, though in retrospect I should have used something from this collection… >.<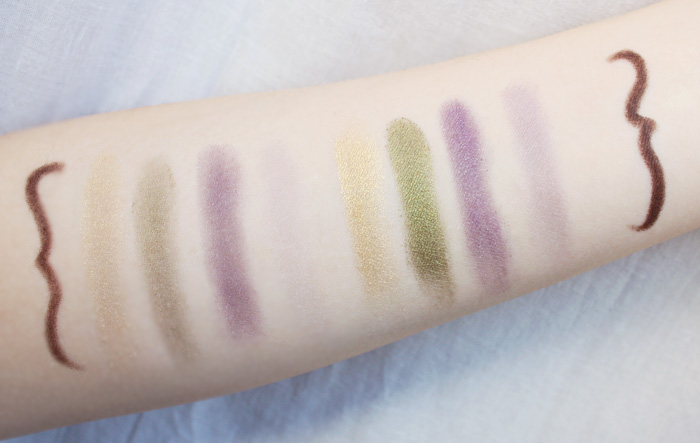 The rest of our insomnia coverage…